Online Marketing Workshop at SDSU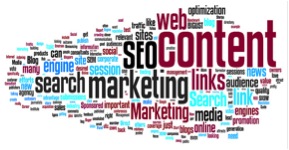 Due to the popularity and success of our Winter Seminar, The Entrepreneurial Management Center (EMC) at San Diego State University will once again offer a free online marketing workshop for non-profit organizations on

Tuesday, January 18th from 11:30am-1pm

. If you are looking to maximize your website for optimal organic search, gain exposure with targeted markets, and strategically position yourself as the leader in your marketplace, this workshop will walk you through the steps needed to get you there.

Bernhard Schroeder, Director of EMC Programs, will conduct this seminar on

Tuesday, January 18th from 11:30am-1pm at the Entrepreneurial Management Center at San Diego State University

. Bernie has over 20 years of marketing and experience both as a Senior Partner in a leading global marketing agency and as a former Chief Marketing Officer. He has experience working with Fortune 100 firms like Apple, Nike, General Motors, American Express, Mercedes Benz, Kellogg's and others as well as start-up companies. He was also involved in the initial branding and marketing launches for companies like Yahoo!, Amazon, Corbis, ESPN and Travelocity.
You need to communicate a clear and concise marketing message to your target audience which is increasingly online. The EMC Online Marketing Workshop will give you some strategic thoughts, tips, and tools you might use to make that happen.
Free for first-time attendees, but seating is limited!
To sign up, contact Angelina Giovannini at

agiovannini@emc.sdsu.edu

or call (619) 594-2781.